OUR STORY
JAPAN 🇯🇵, PNG🇵🇬 and NZ 🇳🇿!
We met in Sydney, Australia in December 2015 and had our first date at Green Peppercorn over a spicy Thai Tom Yam soup and Champagne.
Thanks to our mutual curiosity of the world, music, art, good food and love of spontaneity, we enjoyed our time together in Sydney by attending Ed Sheeran's concert, visiting Taronga Zoo and Cockatoo Island, and we even gatecrashed a socialite gala wedding between a cat and a dog!
After Sydney, Yuka decided to visit Daniel in Port Moresby, Papua New Guinea for the first time over the Christmas and New Year's holiday, which was very relaxing. This was when Daniel decided that Yuka was a keeper so in between planning their next trip together, he immersed himself into planning a proposal and designing an engagement ring across Port Moresby, Sydney and USA!
Two months later in March, we traveled to Japan from Sydney for Yuka's graduation and it was the first time Daniel met with Yuka's family and friends. After asking Yuka's father for permission to get engaged to Yuka, Daniel proposed at the Koki family home in Makurazaki, Kagoshima Prefecture, Japan on 27/3/2016.
After that, Yuka came once again to Port Moresby for three weeks before her working holiday visa in Sydney came to an end in July, so we organised a joint birthday & farewell party vacation to Cairns and Melbourne with friends before embarking on the challenge of a long distance relationship between Japan and Papua New Guinea.
Future plans and the logistics of getting married were discussed via FaceTime, we holidayed together to Taiwan, Yuka and her parents came to visit PNG for a family meeting in November 2016, followed by a short trip to Cairns, we also explored Hokkaido in February, and Shikoku on a road trip in April, and we are planning to travel to the US and Canada for a mini-moon in July.
Now everything is coming together and we are finally getting married! We feel blessed to have the support and understanding from each of our families, and also the love and friendships from all across the world - Japan, Papua New Guinea, Australia, New Zealand, North America and Europe!
From now on, while respecting each other's different cultures, we plan to build a happy family by working together with each other.
We can't wait to share our special day with you in Tokyo, Japan, before beginning our life together!
With love
Daniel & Yuka ❤️
私たちのストーリー
私たちは、2015年の12月にオーストラリアのシドニーで出会いました。
お互い好奇心が旺盛で、旅行、音楽、動物が大好きで、すぐに意気投合!
その年のクリスマスホリデーは、ダニエルの住むパプアニューギニアで一緒に過ごし、その2ヶ月後には、共に日本に旅行し裕華の家族や友達とダニエルは初めて会いました。そして、その日本旅行中の3/27に日本で婚約しました。
その後、日本とパプアニューギニアでそれぞれ生活しながら、遠距離で愛を育み、お互いのこと未来のことを話し合い、この度結婚の運びとなりました。
まだまだ未熟な二人ではありますが、互いの家族の理解やサポートに恵まれ、日本やパプアニューギニアを始め国境を越えて多くの方々に支えられております。
これからはお互いの国を大切にしながら、二人で力を合わせて幸せな家庭を築いて行こうと思います。
結婚式でお会いできるのを、心より楽しみにしております。
愛を込めて
ダニエル、裕華
WEDDING INFO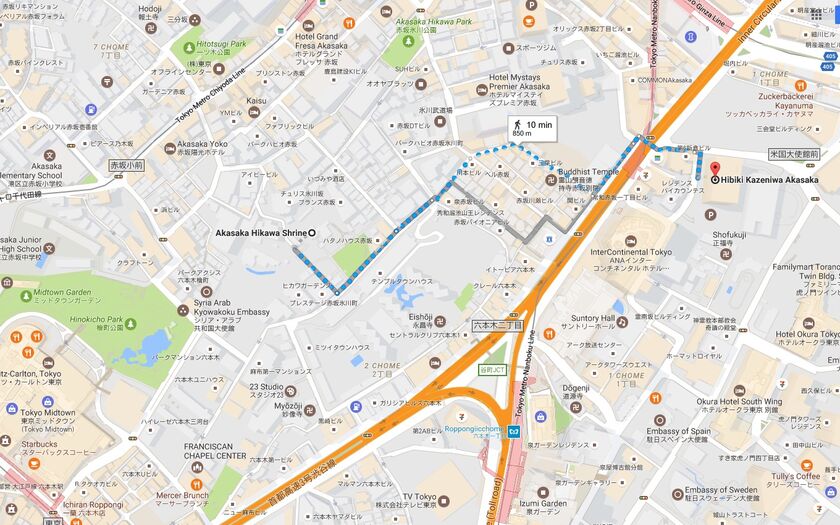 Monday, September 25, 2017
9:30 AM
Attire: Wedding Formal
Ceremony
Akasaka Hikawa Shrine (09:30-11:00)
6 Chome−6−10−12, Akasaka, Minato-ku, Tokyo
Reception
HIBIKI Futei Akasaka (11:30-15:30)
2F Intercity, 1-11-44, Akasaka, Minato-ku, Tokyo
Please note that the reception venue is shown as "HIBIKI Kazeniwa Akasaka" on Google Maps. This is because the Kanji characters for Futei can also be read as Kaze Niwa (Wind Garden)
GROUP ACTIVITIES RSVP
Maree Berry's Birthday Yakatabune Cruise & Welcome Dinner - 22/09/2017 (💴 ¥13,000)​

Friday, September 22, 2017
7:00 PM
Yakatabune Mikawaya
Japan, 〒140-0002 Tōkyō-to, Shinagawa-ku, Higashishinagawa, 1 Chome−1−14, 東京都品川区東品川1-1-14
To celebrate Maree's 61st birthday and to welcome everyone to Tokyo - we will be embarking on a Sumida River Cruise onboard a traditional Japanese house-boat called a Yakatabune. There will be delicious food, unlimited drinks, and a fun atmosphere to kick off the festivities! Seating will be on the floor - tatami style, however there is a sunken floor called Horigotatsu, which is just like sitting on a chair!
This will be a fantastic introduction to the magic of Tokyo by night, allowing us to see many iconic landmarks such as Rainbow Bridge, Odaiba, Tokyo SkyTree, and Tokyo Tower!
The best way to get there is to catch the train to Shinagawa station, and then either walk 900m to the Yakatabune Mikawaya departure site - or catch a taxi (if you don't want to walk 900m).
(Meeting time is at 18:45. Boarding time is at 19:00.)
YAKATABUNE MIKAWAYA INFORMATION

Please note, that we have confirmed this Yakatabune now. This boat is a little bigger and can comfortably fit over 45 people.
TOKYO GAME SHOW - 23/09/2017 - (💴 ¥1,500 per person)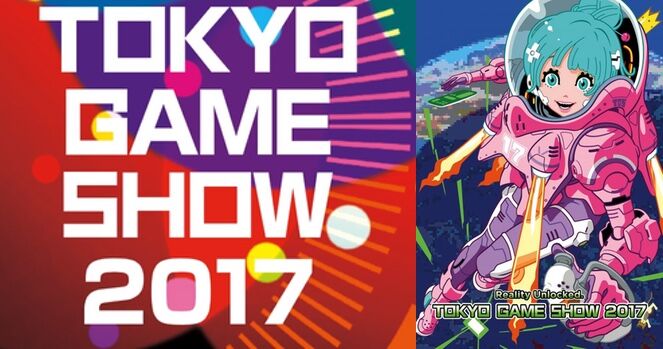 Saturday, September 23, 2017
10:00 AM
Makuhari Messe
Japan, 〒261-0023 Chiba-ken, Chiba-shi, Mihama-ku, Nakase, 2−1
Tokyo Game Show (TGS) 2017 has the honour of being the biggest Video Game Industry Convention in Japan, and opens its doors to the public on the 23rd and 24th of September.
Anyone who knows Daniel, knows that he is a passionate gamer and TGS is where new game announcements, playable demos and first-glimpses of merchandise will be exhibited. There are always plenty of Cosplayers attending, so this will be a perfect opportunity to take some unique photos!
2017 has been such an incredible gaming year with the release of Nintendo Switch, and Playstation 4 Pro - video games have evolved so much over the decades and are cementing themselves as an art form by becoming more cinematic and interactive every year!
The theme of TGS this year is "Come to experiences beyond reality - Reality Unlocked". This suggests a large focus on augmented reality, and virtual reality!
Tickets will be ¥1,500 per person attending - Please let Daniel know by July 20th if you would like to attend, as he will be purchasing tickets in August when advance tickets go on sale.
MARI-CAR DRIVING TOUR AROUND TOKYO! ( 💴 ¥7,000 - 8,000)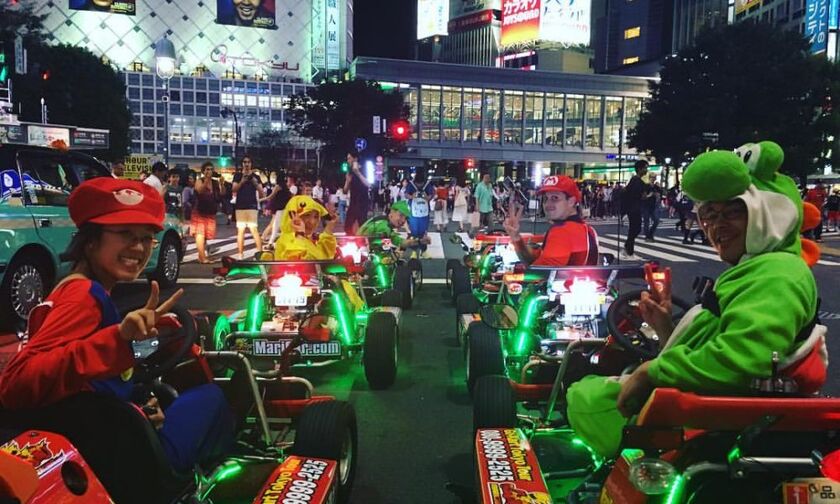 Sunday, September 24, 2017
10:00 AM
Maricar Akihabara #1 / Street Kart Go-Cart
4 Chome-12-9 Sotokanda, Chiyoda-ku, Tōkyō-to 101-0021, Japan
Do you want the experience of driving go-karts around Tokyo, while dressed up in costume as your favourite gaming/super hero character? Until the official Nintendo Theme Park launches in 2020, MARI-CAR (not Mario Kart) is the ultimate way to experience the thrill of driving go-karts around Tokyo!
We will likely do a 2 hour session A1-M1, which will be an extremely unique fun way to see the main sights of Tokyo.
An International Driving Permit is 100% NECESSARY. Please ensure you have got an International Driving Permit from the local authority in your hometown, as you will be UNABLE TO PARTICIPATE without it! 😭
Tickets are approximately 💴 ¥7,000 or 8,000 for 2 hours.
For more information please check out the website:
SUMO TOURNAMENT GRAND FINAL - 24/09/2017 - (💴 ¥6,000 - ¥22,000)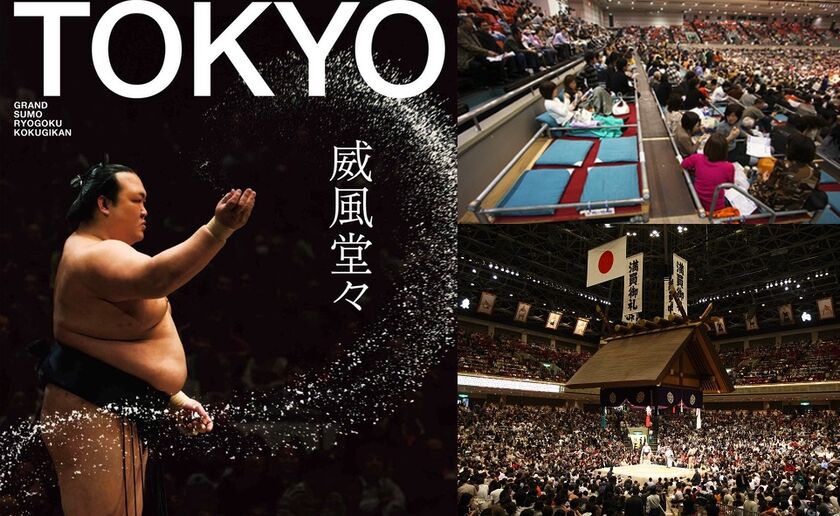 Sunday, September 24, 2017
2:00 PM
Ryōgoku Kokugikan
Japan, 〒130-0015 Tōkyō-to, Sumida-ku, Yokoami, 1 Chome−3−3番28号
We have an extremely rare opportunity to experience the Grand Final Sumo Tournament in Tokyo before our wedding - getting seats to this event in these quantities was super difficult, so please RSVP as soon as possible! :)
Thanks to family connections, we have been able to secure 54 tickets to the Grand Final!
•4x tickets are Masuseki Class VIP BOX tickets which are on the ground floor in a 2x2 square that four people will sit in together (see photo for approximate layout)
•20 tickets are A Class Seats in the front row of the upper floor.
•30 tickets are slightly further back C Class Seats on the upper floor
As mentioned, we were only able to secure 54 tickets so please don't be disappointed if you miss out on the particular class of seat that you hoped for - regardless of where you are seated, the atmosphere will be incredible as it will be a full-house!

•Masuseki Class tickets will be ¥22,000 (this includes food)
•A Class tickets will be ¥10,000
•C Class tickets will be ¥6,000
Please advise when RSVPing which class tickets you would like to secure and payment will be collected before the event.

We will be starting at 13:45PM and it should be finished by 1:30PM
SPRING VALLEY BREWERY (💴 ¥2,500+ per person)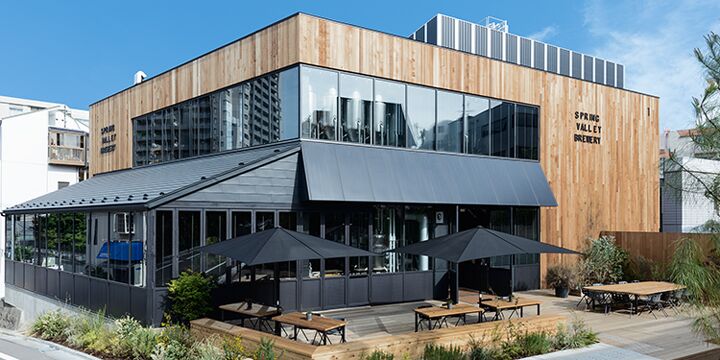 Tuesday, September 26, 2017
12:30 PM
SPRING VALLEY BREWERY TOKYO
Japan, 〒150-0034 Tōkyō-to, Shibuya-ku, 渋谷区Daikanyamachō, 13−1 ログロード代官山内
Situated in the beautiful area of Daikanyama, Spring Valley Brewery has established itself as one of the new hotspots to enjoy limited edition seasonal craft beers while relaxing and socialising with friends.
Our plan is to do a wind-down post-wedding lunch here with some craft beers in the sun!

If you don't drink beer, then there are also other beverages on offer!
20-25 people
ROBOT RESTAURANT / KARAOKE (💴 APPROX ¥8,000 PER PERSON)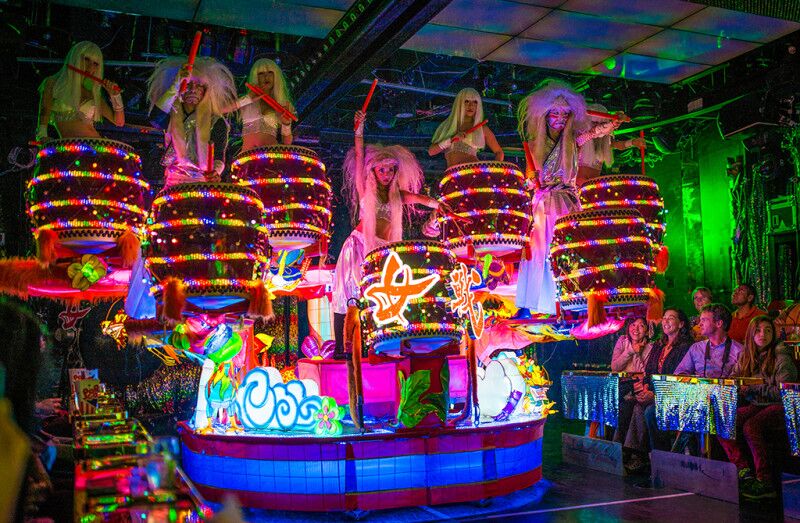 Tuesday, September 26, 2017
6:00 PM
Robot Restaurant
Japan, 〒160-0021 Tōkyō-to, Shinjuku-ku, 新宿区Kabukichō, 1 Chome−1−7−1 新宿ロボットビル B2
Revered by food critic and travel guru Anthony Bourdain - Tokyo's Robot Restaurant has the notoriety of being a wholly unique mashup of Japanese traditionalism, extreme futurism, and neon-lit hedonism that defies description! Winner of multiple travel awards, frequented by international celebrities and musicians, likened to an "acid trip you don't want to end", and overwhelmingly recommended as one of the most delightfully random nights out in Tokyo you are likely to experience - Robot Restaurant is a must see!
We are planning to attend on the evening of the 26th as it has been on both of our to-do-lists for a very long time and we would love to experience this craziness together with you!
This may be followed by Karaoke - otherwise Karaoke will be suggested as an after wedding activity on the 25th of September!
bamboo At Omotesando - Wedding After Party 25/09/2017 6PM-8PM (💴 APPROX ¥5,000 PER PERSON)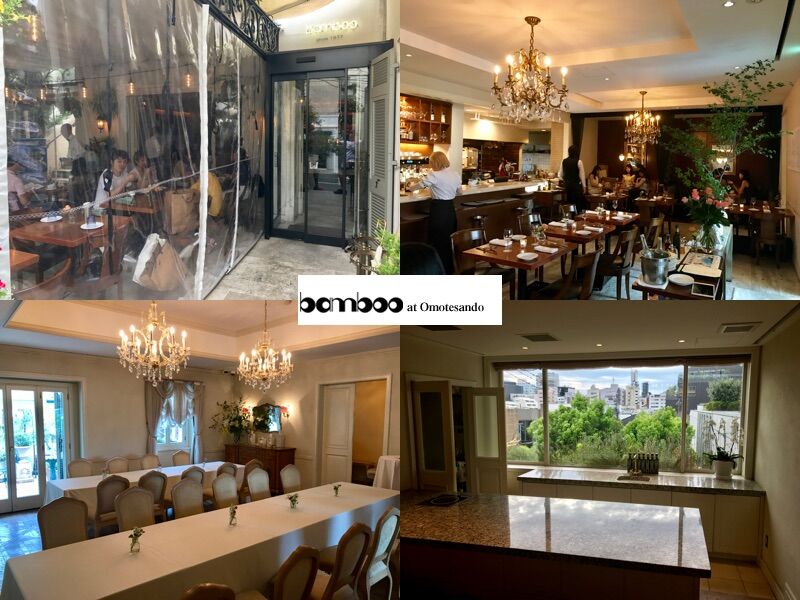 Monday, September 25, 2017
6:00 PM
Omotesando Bamboo
5 Chome-8-8 Jingūmae, Shibuya-ku, Tōkyō-to 150-0001, Japan
After our wedding reception finishes at 3:30, we will take a few hours break and reconvene for an after party (called nijikai in Japanese) from 6PM until 8PM on the second floor of a stunning villa called "bamboo At Omotesando" in the heart of Omotesando district. Daniel & Yuka have had their eyes on this venue for a number of years, and are both so happy that we were able to reserve it for a few hours on the night of our wedding!
There is a minimum charge of ¥5,000 per person which will cover unlimited drinks and finger foods
Like many places in Tokyo, we are limited by the size of the venue to only 45 people - so please RSVP.
This is a late addition to our Group Activities, so you will need to RSVP to this option.
結婚式の終了後、18時から20時まで表参道バンブー2階の素敵な個室にて2次会のようなカジュアルパーティーを予定しております。
乾杯のスパークリングワイン、ビール、ワイン、ソフトドリンクは飲み放題です。
お時間がある方は是非いらしてください。
bamboo At Omotesando website

http://www.bamboo.co.jp/omotesando/en/
bamboo At Ometesando access map
http://www.bamboo.co.jp/omotesando/en/about/img/accessmap.pdf